What is Public Liability Insurance?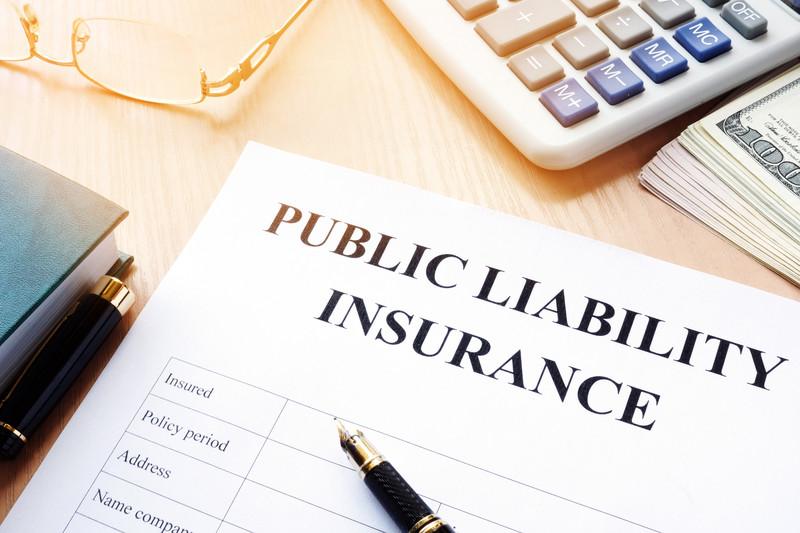 Every business is exposed to risks both from within and outside. And while risks within are crucial, those emanating from the public can run down your business if you are not well-covered. Those risks that are due to the public result in public liability and the fact that their effects are humongous, it is important to insure yourself against them.
Public liability is a claim that outsiders may bring against a business for the injury or damages caused to the property of the claimant. If for example, your business environment is not safe such that a customer is injured while in your premises or within your compound, or that their property is damaged, your business will be responsible and accountable for the loss. The list of potential claims that may be brought by a third party against a business is endless.
Because these risks can have far-reaching financial implications and reputational loss to your business, it is necessary to find a competent insurance broker to link you to a reliable provider of public liability insurance. Therefore, public liability insurance is that type of insurance that provides coverage for any losses or damages arising from the negligence or unsafe environment in a business.
Who is Required to Purchase Public Liability Insurance?
Many people say they work from home, or are contractors, so they do not require liability insurance. Contrary to this thinking, whether you are a small or large company whether working from home, or with physical premises, you need this important coverage since your existence relies on the interaction with the members of the public. It doesn't matter whether you have a large workforce or not, public liability is different from other types of insurance. While it is not mandatory to carry this type of insurance, many businesses say having it provides guaranteed protection against financial losses that may be occasioned when a third-party files a lawsuit for compensation. With the changes in law and the insurance regulatory framework, it is becoming increasingly necessary for businesses to consider purchasing this type of protection.
In a nutshell, all businesses, regardless of their size and nature of activities, are expected to buy this coverage in order to cushion themselves against potential losses that have been witnessed by some businesses in recent times. It should be noted that public liability insurance covers your business only when the customers are within your premises and not away. The implication of this provision is that any damages or injuries caused by your employees to a member of the public will solely be your responsibility and that your insurance company will not foot the bill.
Why You Need an Insurance Broker
While some people will choose to use insurance brokers to purchase their business insurance covers, a majority still prefer going directly to the insurance companies through their websites and other channels. This trend is slowly changing thanks to the best decisions that are arrived at when a broker is on your side. Wo what route should you take? Should you consider using a broker, or should you just take it upon yourself and deal directly with the insurance company?
Well, working with a broker from Smart Business Insurance comes with a lot of benefits. First, it will save you the precious time and energy of scratching through the market to find and compare insurance companies, their policy features, and quotes. Because you do not have extra time on your hands to shuttle between core functions and researching the best provider, finding a reliable and competent insurance broker will help you concentrate on your core work of improving the bottom line.
Secondly, you will be sure of a partner that will hold your hand and walk you through the tedious process of making a claim. The procedures of filing a claim can be long and cumbersome while the paperwork can be tricky to fill out. Improperly filled out forms can be a recipe for a lower compensation or non-approval of the same.
Third, it is not easy to assess your insurance needs, especially when considering purchasing a policy. Many people end up under-insuring their businesses, something that predisposes them to financial risks and losses in the event of a claim is filed against them. For this reason, you need an insurance broker to help you assess your risk level and help you get the kind of protection that is sufficient for your business.
How to find the Best Insurance Broker
The process of selecting an insurance broker from a list of hundreds of them out there can be confusing. To avoid hiring a broker who won't be the best fit for your insurance needs, it is essential to research the internet thoroughly, ask friends and family members for referrals and visit some of the leading rating companies for opinion. What's more, you need to establish whether or not your broker is fully licensed to operate in your area. By considering all of these avenues, you are likely to find an insurance broker who will link you to the right insurance company providing the best coverage for your business.
Already decided to go ahead and buy a public liability insurance cover? If you are still not so sure whether or not you need this type of insurance for your business, it is important to talk to your insurance broker today.